Private Tuition & Home Tuition
The De Hall Dance Studio
Group packages rates.
Advanced payments required for all private tuition, bridal parties, competitors and all other purposes.
Click to contact us to make a booking


-24 hours notice must be given for cancellation of private tuition or you will be charged the full amount.
-EFTPOS facilities are not available. Payments by cash, cheque or bank transfers only.
-If you have the opportunity come along and join one of our six week dance courses. This will be of great benefit to you and will assist you prior to taking private tuition.
-We have six week courses available

Click to contact us for more details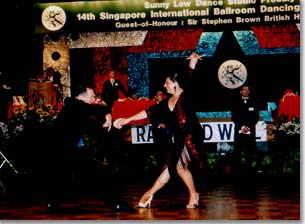 Group Lessons: Check our costs
Click to contact us for more details

We are qualified and recognized Dance instructors and are professional in what we do.
Available:
Adults six week dance course

Click to contact us for more details


Your Wedding
Day and how we can help
Let us at the De Hall Dance Studio, Help make your day even more successful by teaching you how to Dance to your favorite music. Choreographed especially for you.
We take great pride and care in teaching you so that you can enjoy your wedding day and continue to enjoy what you have learnt, for many years thereafter.
The easiest way to do this is to book private tuition, for either a group or just for you and your fiancee
Give yourself ample time, so that you can assess, how many lessons that you may need.
Bookings can be made by phone at any time, however to confirm your appointment you will need to pay in advance.

For your Wedding and More
Your wedding day is a very important day in your life. The organizing is immense and everything is set and prepared or is it? You need to learn how to dance and make it a complete and successful day. Impress the In-laws and all you friends. It's not to late, call us and we will make you a star for the night and maybe longer.
You can choose to do dance classes or private tuition, the choice is yours. We will choreograph a routine to the music of your choice.
It is however important not to leave it to the last minute to learn. Give yourself plenty of time. The easiest ways is to do one of our six week courses and then move onto some private tuition. These are held regularly. There are a variety of dances that you can learn at our studio, ranging from the Rhythm, Waltz, Tango, Slow Foxtrot, to some Latin American Dances, such as the Cha Cha Cha, L.A.Salsa, Rumba, Mambo, Merangue.
Your Check List
You have your bridal diary planned, and the list is long. But have you thought of everything.

Have you given some thought to your Bridal Dance, that all important Dance. The first official dance together as Husband and Wife.
Here are some things to consider
Home Tuition Available
Music to dance to
How to walk onto the floor
Groom introducing the Bride onto the floor
Starting your dance
Ensuring that you have some nice choreography
The length of your dance and the music
Finishing your dance
Having the confidence
Creating some nice poses for photography
We can assist you with all of these things plus more